Protect What You Love: Make 2022 the Year to Give Back to Nature
Do you love nature and love Devon? Are you passionate about protecting and restoring Devon's exceptional natural beauty for future generations to enjoy?
The Devon Environment Foundation is an independent charity that channels funds from individuals and businesses to the most impactful Nature-based Solutions in Devon.
Our vision is to protect and restore at least 30% of Devon's land and water by 2030, reflecting global and national ambitions, which we address by funding local, tangible, grassroots projects.
Join our Devon Nature Club.
Nature-based Solutions tackle both the climate and nature crises – providing positivity, joy, and HOPE in these challenging times.
Since our launch in summer 2020, DEF has supported a total of 22 grassroots projects to address the climate and nature emergencies in Devon, awarding more than £280,000 of grants.
Some stand-out DEF projects include:
In 2022, we are looking for new DEF supporters. This is the decisive decade to create a legacy of nature regeneration, and one way to achieve this is for many more Devon nature-lovers to get involved with DEF's work.
DEF's Devon Nature Club enables you to pool funds with like-minded donors to leverage your impact and make a positive difference to nature on your doorstep.
For individuals or small businesses, we suggest a monthly donation of £50, £100, or an amount of your choice. You can set up a regular donation via card payment or contact us to pay another way.
Your donation will be added to our quarterly grant budget to enable us to support even more brilliant Nature-based Solutions in Devon – unlocking maximum returns for nature.
Why support DEF:
We are a small, agile charity that specialises in directing funds where they are needed, quickly.
We fill a crucial funding gap for innovative, start-up or scale-up projects that might struggle to attract funds from traditional channels.
We are advised by a board of leading nature experts who ensure we make the best decisions on which projects will deliver the maximum returns for nature.
Quotes from DEF Grantees:
"Without DEF's support, encouragement, guidance, and funding we would never have been able to dream big and develop a future beacon training centre. Their funding enabled us to help grow the future of regenerative farming, forestry and food production in Devon and beyond." – Rachel Phillips, The Apricot Centre's Regenerative School
"DEF is our main funder and their flexibility and interest in what we are doing has been an enormous encouragement, enabling our volunteers to deliver some wonderful projects for wildlife in Teignbridge!" – Audrey Compton, Action on Climate in Teignbridge's Wildlife Wardens

Quotes from DEF Supporters:
"DEF is doing an incredible job of discovering pioneering nature regeneration projects. It's a brilliant way to expand our mission of reconnecting people to nature and their natural human potential, and to kickstart a halo of positive change for a regenerative future."
– Galahad Clark, CEO of Vivobarefoot
"Everywhere you look there are brilliant people working to create positive environmental change. Small amounts of funding, strategically directed, can supercharge this work."
– Ben Goldsmith, Founder of the Conservation Collective, DEF's parent charity

Benefits of joining the Devon Nature Club:
Quarterly e-newsletter sharing news of the latest DEF grants awarded
Regular mini impact updates and annual impact summary
Invitations to events and volunteering opportunities with our project partners
Competitions to win partner/volunteer experiences
Ready to give back to nature? Join DEF's Devon Nature Club here.
And if you would like to support in other ways, such as volunteering, see here.
We are incredibly grateful for your contribution to help us support vital Nature-based Solutions in Devon.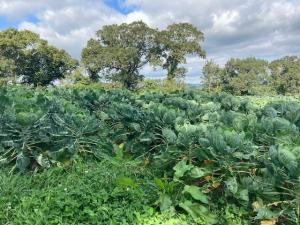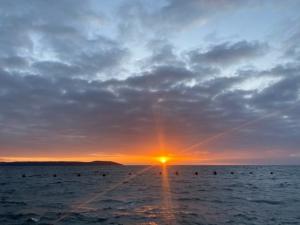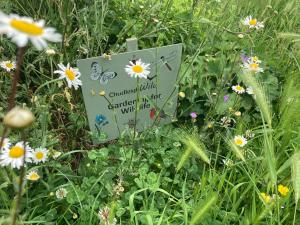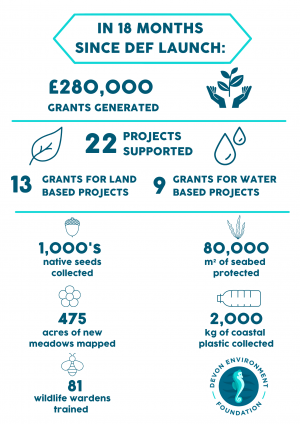 Problem with applepie_make_image(): Missing parameter or 'id' attribute