Devon Environment Foundation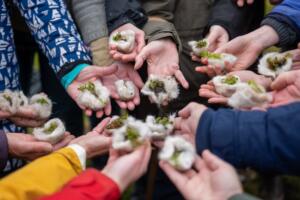 Devon Environment Foundation
Showcasing project successes to inspire hope and wider action
Find out more
Our Vision
At least 30% of Devon 'for nature' by 2030.
Given the scale of the climate and nature emergencies, our ambition is to protect and restore at least 30% of Devon's land and water by 2030.
We will work with local partners to implement bold nature regeneration projects that can be replicated and scaled to leave a positive legacy for future generations.
#NatureBasedSolutions
AREAS OF INTEREST

We predominantly support projects that fall into three key areas of interest

Find out more

Get involved

Help protect, restore, and regenerate nature in Devon

Support us