Grants News: Our Latest Projects
As 2021 draws to a close, we'd like to take this opportunity to thank you for all your support through the year, and to announce DEF's latest round of grants.
DECEMBER 2021 GRANTS
We're delighted to announce our latest round of grants, supporting the following grassroots projects working hard to protect and restore nature in Devon…
West Devon Butterfly Habitat: A project showcasing best practice in the creation and optimisation of butterfly habitats for the benefit of multiple native plant, insect, bird, and mammal species. In particular, this project aims to help two of the UK's rarest butterfly species, the Heath Fritillary and High Brown Fritillary, by creating their ideal habitat and caterpillar food sources across three sites in West Devon.
Seaweed Farming: Supporting this pioneering seaweed farming project during its critical second year, which will focus on scaling up the farm across multiple sites, trialling different species, automating processes, and measuring carbon sequestration with the goal of helping to create a new blue carbon code. Seaweed farms have the potential to sequester carbon, increase biodiversity, clean ocean water, and provide an abundant natural material that can replace carbon intensive materials for a wide range of uses.
Rare Wildflower Recovery: The Deptford Pink is a very rare, vivid pink wildflower feared to be one of England's fastest declining plant species due to the loss of traditional grassland and farmland habitats. Buckfastleigh is a national stronghold for the species, but even here, numbers are declining due to lack of coordinated management. DEF's grant will enable the Species Recovery Trust to complete an extensive survey and work in collaboration with local partners to establish a long-term plan to safeguard sites, and raise awareness of the plant, and Buckfastleigh's importance nationally.
Wild about Devon: Providing a grant pot for community groups requiring small amounts of money to empower them to take action for nature – for example to pay for some expert advice, training, or equipment; anything from a rake to a moth trap, or a beekeeping manual. Our grant will help kickstart new initiatives for wildlife in local communities, enabling much improved and connected habitats to spring up around the county.
THANK YOU
We'd like to say a big thank you to everyone who has supported us throughout the year – whether financially, or by sharing their time and expertise to help us to identify the projects that will bring about the greatest gains for nature in our beautiful county. We truly couldn't do our work without your support!
DEF'S IMPACT TO DATE
We are thrilled to report that since our launch in summer 2020, the DEF has supported a total of 22 grassroots projects to address the climate and nature emergencies in Devon, awarding more than £280,000 of grants.
If you're keen to give back to nature, and help us achieve even more good things in 2022, you can make a donation here or get in touch to support us in other ways.
2022
As we look toward 2022, the need for grants to regenerate nature in Devon greatly outweighs the funding we have available. Therefore, we are actively looking for individual donors or business partners interested in adopting or co-funding one or more projects to enable them to happen.
If you are an individual or business looking to support the most impactful projects delivering vital Nature-based Solutions here in Devon, please do get in touch.
Thank you for all your invaluable support.
Here's to enabling many more Nature-based Solutions in Devon throughout 2022 and beyond.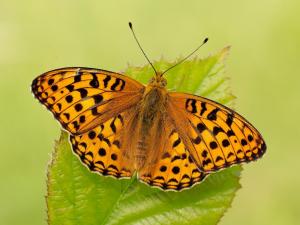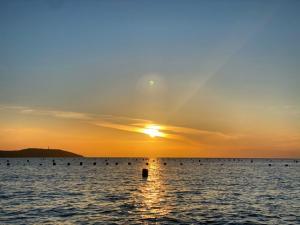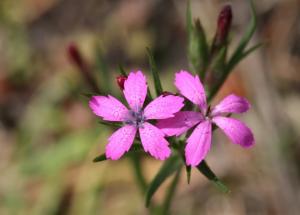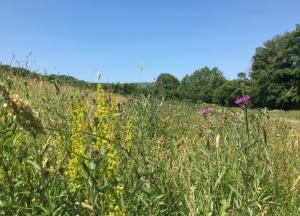 Image Credits:
Heath Fritillary butterfly image on the title page is courtesy of Butterfly Conservation, Bob Eade.
High Brown Fritillary image above (left) is courtesy of Butterfly Conservation, Iain Leach.
Seaweed farm image above (right) is courtesy of Biome Algae.
Deptford Pink image above (left) is courtesy of Species Recovery Trust.