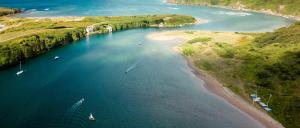 Grants
Marine Conservation
Plastic Pollution
£15,000 awarded
A plastic pollution clean-up scheme that organises regular community beach cleans and uses a rib and a fleet of kayaks to access hard-to-reach areas of rivers, estuaries, and coastline, while engaging the community and eco-tourists on plastic waste prevention.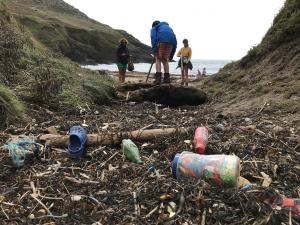 Till the Coast is Clear is a CIC that cleans up and restores rivers, estuaries and South Devon coastline – removing plastic pollution while engaging local communities and eco-tourists and educating them about plastic waste prevention.
With support from the DEF they can expand the scope and reach of their program. They will educate and inspire a targeted 10K people towards better outcomes via live events, media, social media posts, blogs, vlogs.
They will photograph, log and categorise the waste that is recovered to create an evidence base to measure impact and inform future educational initiatives and campaigns.
They will also feature the DEF prominently as a sponsor across all their online and offline media and events.