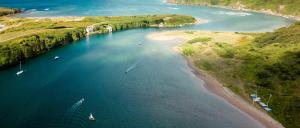 Grants
Marine Conservation
Seaweed Farming
£46,000 awarded
An off-shore seaweed farming trial aiming to prove the environmental, economic, and community benefits of off-shore kelp farming in Devon and Cornwall, to help them scale along the UK coast.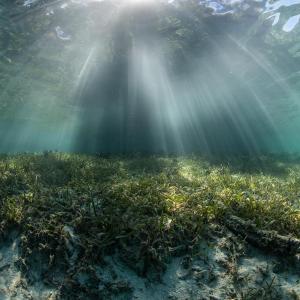 DEF is providing a social loan (with favourable conditions for the lender) to enable this pioneering seaweed farming company to establish. Loan repayments will be 'recycled' as future grants to support more environmental projects in Devon.
This project is also being generously supported by our regenerative business partner, Vivobarefoot, and also a member of our Steering Committee who has a keen interest in seaweed farming.
Seaweed farms have the potential to sequester carbon, increase biodiversity, clean ocean water, and provide an abundant sustainable natural material that can be used for human or animal food, medicines, packaging, and as an innovative material for clothing, accessories, etc.
Biome Algae has access to a licensed south-west site and is planning to license three further sites in Devon and Cornwall. Each site will accommodate multiple seaweed farm units divided into three smaller rigs measuring 15, 000 m2 total and yielding approximately 72 T of seaweed per annum.
Biome Algae will farm several native south-west brown and red seaweeds at large scales offshore. The trial farms provide an opportunity to measure the ecological and economic benefits of seaweed farms. This exciting project is also being backed by the Universities of Exeter and Plymouth.