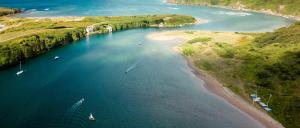 Grants
Landscape Regeneration
Bug Recovery Network
£8,800 awarded
A community project to coordinate volunteers in the Bradley area of Newton Abbot to carry out bio-restoration projects to address the issue of declining insect populations by increasing pollinator habitat and reducing pesticide usage.
Green Futures have already engaged Bradley Barton Primary School, and will work alongside other local stakeholders, including professional ecologists from the Devon Biodiversity Records Centre, to measure and record baseline data and assess what action needs to be taken to encourage more insects, particularly pollinators, into the local area. The results will also feed into the UK Pollinator Monitoring Scheme.
The project will establish pollinator monitoring stations, train volunteer data recorders, analyse pollinator data and share with key stakeholders, identify actions to enhance pollinator habitat, and document the whole process to share learnings with other community groups locally, regionally and nationally.
Title image courtesy of UK Pollinator Monitoring Scheme.
Bradley Barton Primary School images with permission from Green Futures.
UPDATE SPRING 2023:
This project has shown how collaborative community work can really make an impact – from getting school children involved, to the older generations too. Read more about the impact the project has had so far here: Mini Impact Update Bradley Bug Recovery 2023