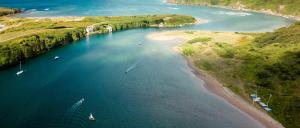 Grants
River Restoration
CSI Community Analysts
£14,200 awarded
Rivers are in a perilous state with pollution from agriculture and sewage smothering aquatic habitats from the upper catchments to the estuaries and beaches. The main causes of this include:
Intensive farming methods
Land use changes, such as removing hedges and draining wetlands
Sewage infrastructure not keeping pace with population increases
Climate change, resulting in more floods and droughts.
The Westcountry Rivers Trust run a wonderful Citizen Science Investigation (CSI) project to engage local communities in monitoring the quality of their local waterways. The next stage is to empower local communities to understand the data and to ensure it is used to improve things.
The CSI Community Analysts project aims to work with leading Devon-based groups to build resources and train individuals to analyse pollution score cards themselves, testing the approach with other Devon communities before rolling it out across the region.
WRT aim to explore ways to encourage story-telling to communicate the findings to a wider audience alongside the technical analytics. The overarching goal is to interpret data more consistently and deeply – at catchment, county and regional level – to enable more effective targeting of WRT's partner work and to hold polluters properly to account – ultimately to reduce pollution and enhance water quality.
Images courtesy of Westcountry Rivers Trust.