Devon Nature Club: An Easy Way to Regularly Give Back to Nature
Do you love nature and love Devon?
Are you interested in making a regular contribution to support projects that protect and restore nature in Devon for generations to come?
Our Devon Nature Club offers an easy way to pool funds with like-minded nature-lovers to support the work of the most effective conservation projects in Devon, and make a tangible difference to nature on our doorstep.
We channel funds from individuals and businesses that care about nature in Devon to the most inspiring, passionate, talented 'local heroes' working tirelessly to safeguard it.
We fill a gap in the local environmental funding landscape by providing smaller, flexible, unbureaucratic grants to the dedicated individuals and organisations running brilliant conservation projects on the ground – giving them the rocket power they need to turbo boost their impact.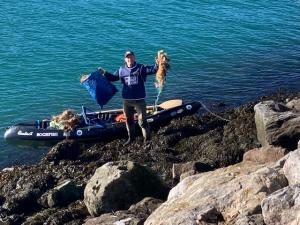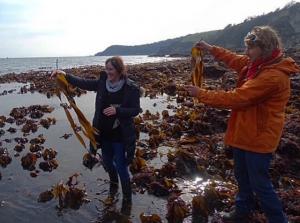 Since our launch in summer 2020, we have awarded over £145,000 of grants to 12 brilliant nature regeneration projects – spanning land, rivers, and sea.
Some examples include meadow restoration, plastic clean up, seaweed farming, wildlife wardens, regenerative agriculture, beavers and water voles, and many more. You can see all the grants we have awarded at-a-glance here.
However, the need for nature regeneration grants greatly outweighs the funding currently available.
That's why we're inviting more local people, and Devon-based businesses to get involved in supporting the amazing people looking after Devon's nature and wildlife for the benefit of us all.
Most of us have taken more from nature than we give back.
NOW is the time to redress the balance. This is the decisive decade where we can turn things around, and create a legacy of nature restoration and regeneration.
Looking for an easy way to give back to nature locally?
For individuals or small businesses, we suggest a monthly donation of £50, £100, or an amount of your choice.
You can set up a regular donation via our easy card payment link. Or contact us for bank details to set up a standing order.
Your donation will be added to our grant budget to enable us to support even more brilliant nature restoration and regeneration projects in Devon – so they can replicate and scale, and unlock maximum returns for nature.
Benefits of joining the Devon Nature Club:
Quarterly email newsletter sharing news of the latest DEF grants awarded
Regular mini impact updates on our website and social media platforms
Annual impact summary email
Invitations to events and volunteering opportunities with our project partners
Competitions to win partner/volunteer experiences

Are you ready to give back to nature?
Join DEF's Devon Nature Club here.
We are incredibly grateful for your contribution to help us support vital nature conservation and restoration in Devon.